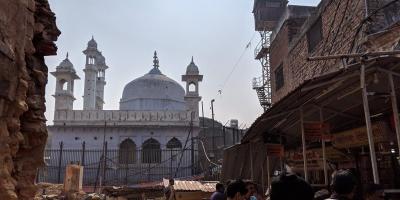 New Delhi: A Varanasi court on Thursday, November 17, rejected Gyanvapi Masjid committee's objection to a petition seeking the right to worship 'Shivling' claimed to have been found in the mosque complex.
The court rejected the objection filed by Anjuman Intezamia Masjid Committee, which manages the Gyanvapi mosque, questioning the maintainability of the plea.
The mosque committee had objected to the plea citing the Places of Worship (Special Provisions) Act, 1991. The Act states that the religious character of any place of worship as it existed on August 15, 1947, must be maintained.
The court, however, ruled that an application filed by the Hindu plaintiffs seeking to bar Muslims from entering the mosque premises was maintainable, the Hindu reported.
It agreed to hear the petition, which was filed by Kiran Singh on May 24, seeking the possession of the entire Gyanvapi complex be handed over to the Hindu side.
The petition also said that the Hindu plaintiffs be allowed to worship the 'Shivling' reportedly found inside the mosque premises on May 16.
On May 25, district court Judge A.K. Vishvesh had ordered the transfer of the suit to a fast-track court.
The case will be next heard on December 2.
(With inputs from PTI)