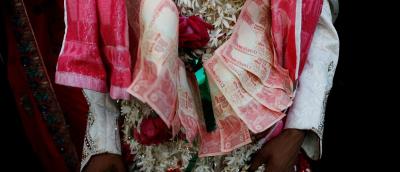 New Delhi: The Kerala high court on Friday, October 8, denied bail to one Kiran Kumar, the husband of Vismaya V. Nair who died by suicide in June this year in a case of suspected dowry harassment and domestic abuse, Live Law reported.
A single-judge bench of Justice M.R. Anitha, while rejecting Kumar's bail petition, noted that the petitioner has been charged with the "grave crime of dowry death, which is a social evil" and that the personal liberty of the accused had to be balanced with the public interest.
Nair, who was studying Ayurvedic medicine, was found dead in her house on June 21 of this year, around a year after she got married to Kumar. 
Several pieces of circumstantial evidence indicated Kumar's guilt in the matter. She had sent audio messages to her family in which she detailed the torture Kumar had put her through which were included as digital evidence in the chargesheet filed in the case.
Moreover, a day prior to her death, Nair had alerted her family to the harassment she had been facing at Kumar's hands over dowry, accompanied with photographs of wounds and other indicators of beatings via Whatsapp.
Following her death, Nair's family had filed a case of dowry death and matrimonial cruelty against Kumar with the Sooranad police.
The day after Nair's suicide came to light, Kumar was arrested. He was subsequently charged with IPC Sections 304 (b) (dowry death) and 408 (a) (criminal breach of trust). He was also dismissed from his job as an assistant motor vehicle inspector for the state of Kerala.
Kumar has been in judicial custody ever since and has had petitions for bail rejected three times.
Several women's rights activists and personalities in the state had come out against the case and the practice of dowry in general following Nair's death and two other dowry-related suicides which were discovered on June 22, the day after Nair's death.
Kumar's bail plea contended that a "minor" family dispute was being blown out of proportion and that the inquest report details only a minor scratch found on the woman's wrist.