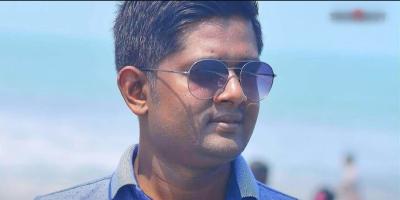 New Delhi: A reporter associated with Prothom Alo, a premium Dhaka-based daily, has been sent to jail by a local court on Thursday, March 30, triggering widespread condemnation from journalist associations and demand for his immediate release.
The reporter, Shamsuzzaman Shams, had filed a report on the eve of the country's Independence Day – March 26 – on price rise by interviewing several people, including a child.
Since the child was identified wrongly in the report, published on March 26, the newspaper withdrew it within half an hour after its release, and duly issued a correction, said the Dhaka Tribune.
However, on March 30, around 4 am, Shams was picked up from his home in the Savar area by policemen in plains clothes, reported the Daily Star.
The report said the arrest was made on the basis of two FIRs filed against him under the draconian Digital Security Act (DSA) on March 29.
The Dhaka Tribune report said the FIR filed at the Ramna Model police station of the city was by a lawyer, Abdul Malek Madhuri Malek, accusing the reporter and the newspaper of using print, online and electronic media to tarnish the image of the state. The complainant claimed that the "accused spread falsehood on purpose to deteriorate law and order situation in the country." The police registered a case under Sections 25, 31 and 35 of the Act based on his complaint.
Section 25 of the Act criminalises publishing or propagating "any information with the intention of tarnishing the image of the nation" and also knowingly publishing false or distorted information, highlighted the Dhaka Tribune.
Matiur Rahman, the editor and publisher of Prothom Alo, and an unnamed assistant cameraperson were also named by the police in the FIR filed at Ramna police station.
On March 30, Shams was presented before Dhaka's additional chief metropolitan magistrate and Tofazzal Hossain, who sent him to judicial custody, said the news reports.
The 37-year-old reporter is the younger brother of Robiul Korim, an assistant commissioner with the Detective branch who lost his life during the terrorist attack at the Holy Artisan Bakery in 2016 in Dhaka.
Shams' arrest has attracted condemnation from the country's journalists' bodies demanding his immediate release.
Expressing concern about "recent reports of violence against and intimidation of journalists" in the country including the arrest of the Prothom Alo reporter, the Media Freedom Coalition of Bangladesh called on the authorities to investigate all such incidents "promptly and impartially".